September Blog
Spectrum Glass Update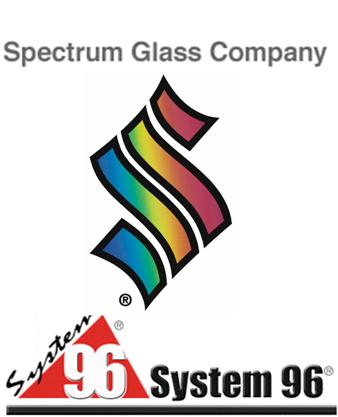 Although Spectrum Glass are closing their doors and no longer producing glass, Pearsons Glass are here to put your mind at ease. Firstly, we have purchased a large amount of stock to fill our shelves with the most popular colour's from both hot and cold ranges. Following on from that, we are actively looking for alternative glasses ready to introduce to the market. The good news for you all, is that we have some exciting products being tested at the moment, that we hope to be ready to introduce to you all very soon.
If you have any queries or questions regarding the closure of Spectrum Glass, please feel free to contact our Sales Team on 0151 207 1474 (option 3) to discuss. Alternatively, why not click below to secure your Spectrum Glasses whilst they last:
View our range of Spectrum Glass View our range of System 96 Glass
---
Funding for Training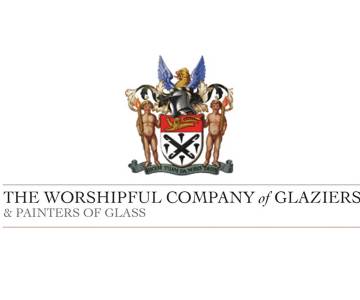 The Worshipful Company of Glaziers and Painters of Glass are pleased to announce that once again they will offer two Continuing Professional Development Awards for next year. This is a fantastic opportunity for anyone looking to really get their name recognised within the industry. Pearsons Glass are proud to support this fantastic fund, and are happy to discuss and provide details to anyone that feels this is of interest to them.
To hear more about this opportunity, click below:
---
Stained Glass September Offers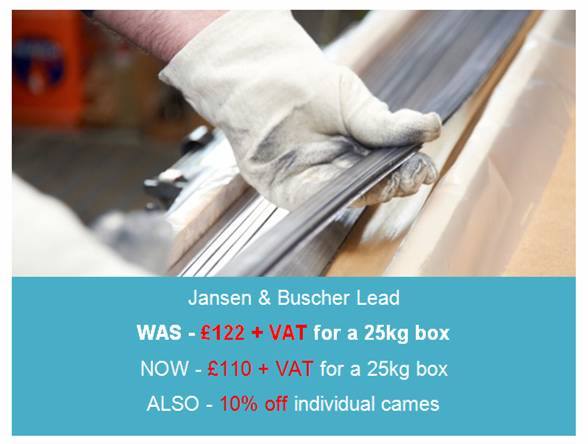 The month of October is getting ever nearer, meaning you haven't got long left to take advantage of our current September Offers! For this month only, we are offer Jansen & Buscher Lead at £110.00 + VAT per 25kg box, and 10% off individual cames. That's a saving of £12 + VAT per 25kg box!
As well as lead, we are offering 30% off Lamberts Pale Amber/Brown (LAM-2028XX) and 30% off Bullseye Transparent Aqua 3mm (BU1108-30), that a huge saving on two fantastic glasses!
To take advantage of these great offers, please click below:
View our Jansen & Buscher Lead
Lamberts Glass Offer Bullseye Glass Offer
---
Glass Processing News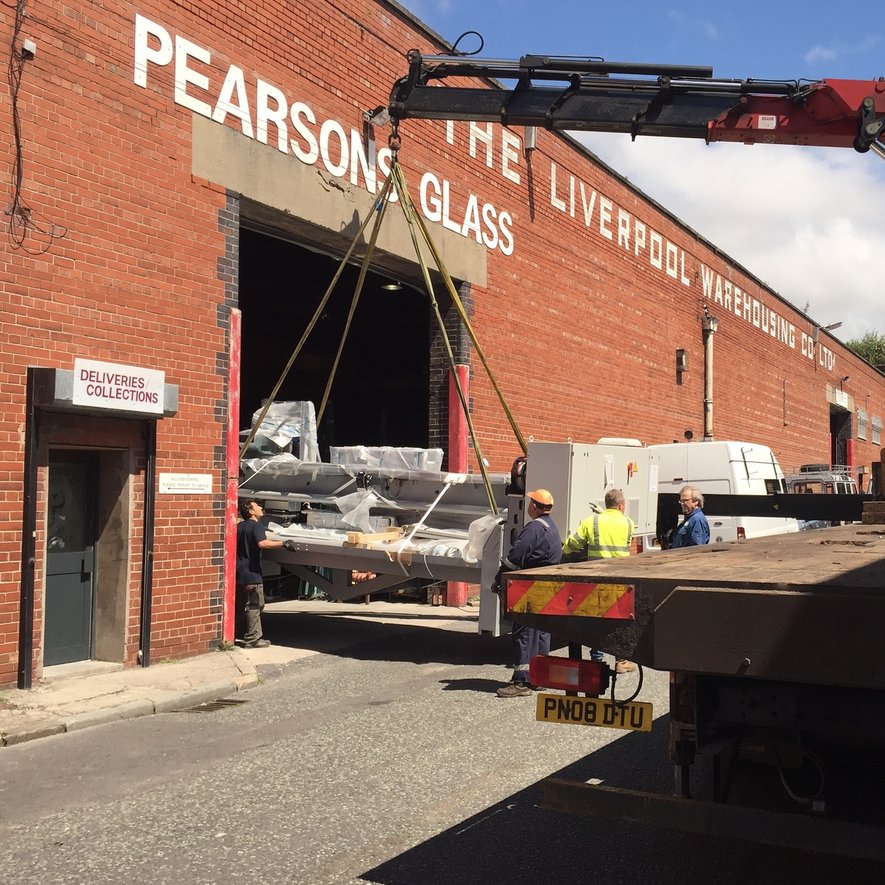 Pearsons Glass are proud to announce that we have made significant investment within our Glass Processing Division. We have recently installed a new horizontal CNC workstation, and a new shape edging workstation. Both of these machines have been installed and are currently in use.
Our new CNC provides further production capabilities along with our existing horizontal and vertical CNC workstations, to offer any detailed shaping, notching, drilling and cut outs that you or your customers may require. To read more about our CNC processing, please click here. Our new shaped edging machine has been brought in to replace our previous machine and allows our skilled tradesmen to polish and bevel any shaped glass that is required.
If you have an enquiry that you would like to discuss with Pearsons Glass, please contact a member of our sales team on 0151 207 1474 (option 2), or email proc@pearsons-glass.co.uk.